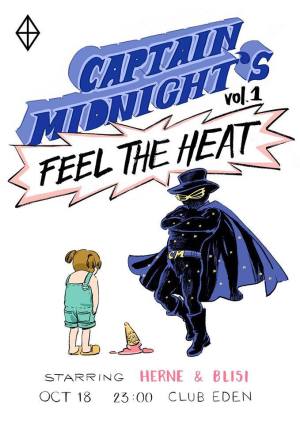 Party

Captain Midnight

Saturday, October 18th, 2014 – 23:00
Where
What
Captain Midnight's "Feel the Heat" Party @ Eden
Ever felt like you want to spend your night out both knowing and not knowing what to expect yet confident that by the end of it you'll have a wonderful time?
Captain Midnight is here to improve your Bucharest nights out.
Vol.1 - "Feel The Heat" is brought to you by the Origami Sound institution of electronic music, the unmistakable visual touch of vidRA and Club EDEN.
Free entrance; be there at 23:00
Poster: Tuan Nini