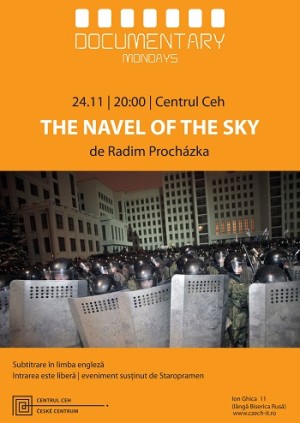 Film

The Navel of the Sky by Radim Procházka

Monday, November 24th, 2014 – 20:00
Where
What
Documentary Mondays @ Czech Centre
Screening:The Navel of the Sky by Radim Procházka/ English subtitle/ Free admission
Be there at: 19:30
How do Belarusian politics, the waning glory of poetry, and the navel of the sky relate to each other?
Director Radim Procházka explores the presidential candidacy of renowned Belarusian poet Uladzimir Nyaklyaev during the manipulated 2010 elections. After the police brutally beat and disperse protestors on Independence Square, the poet ends up under house arrest.
Thanks to poetry, however, he can escape and fight.
Source: www.czech-it.ro