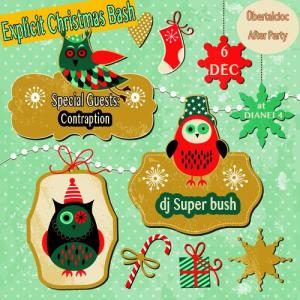 Party

Explicit Christmas Bash

Saturday, December 6th, 2014 – 21:00 – Party in Bucharest
Where
What
There's the season to be jolly.
There's the reason to be undisciplined, uncontrollable and not the least Rabelaisian!!
Explicit Christmas Bash @ Dianei 4
Disco - nu Disco Fever with DJ Super Bush + Special Guests: Contraption
Be there at 21:00
Before we all play little angels in our family hood, lets keep it explicit at Dianei 4 one last time in 2014.