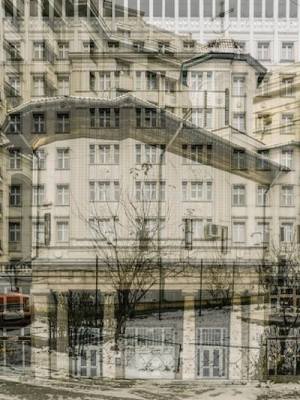 Art Show

Res Caecas by Anton Roland Laub

Saturday, April 4th, 2015 – 19:00
Where
What
Anton Roland Laub- photography exhibit @ Atelier 35, Șelari 13, Bucharest
Res Caecas// Opening: April 4th, h. 19.00
Res Caecas approaches two architectural narratives shaped by the urban planning strategies of two different socialist regimes.
Through his body of work, Anton Roland Laub documents the ways in which systems of power systems leave their mark on the architectural landscape of the city.
Born and raised in Bucharest, Laub moved to Berlin in 2003. In the past years he has been returning to Bucharest on a regular basis in an attempt to reconfigure his trajectory in time and space between two urban landscapes.
Anton R. Laub is a Romanian photographer based in Berlin. In his work he explores the relationship between history, architecture and autobiography. His research takes as a point of departure the absurd situation of buildings which have been moved from frontal to backward positions, due to ideological reasons. How do these volatile reference points interfere with our representation of space and time?
In "De Oratore", Cicero invokes the anecdote of Simonides of Ceos. Invited by the aristocrat Scopas to write an ode to his acts of valour, Simonides participates in a banquet with a tragic finale.The moment the poet steps outside, the rooftop of the building collapses crushing all the invitees to disfiguring them.
Simonides is the only one who manages to identify the remains, on the basis of his memories about the position of each participant. Thus the mnemonic method of loci – places – was born: linking memories to specific locations.