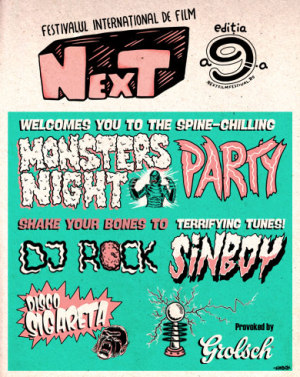 Film

Monsters Night

Saturday, April 18th, 2015 – 21:00
Where
What
NexT Film Festival 2015 @ Ciclop
April 18; Hours 21:00
Tickets: http://eventbook.ro/event/next-film-festival-2015-bilete-monsters-night
Monsters Night program includes shorts that will electrify and shock you, but also amuse you.
From films with zombies and other evil spirits, to ghosts and pagan ritual dances, we offer a super-collection of nightmare and excitement. Don't forget the garlic garland!
After the screenings Go Party with DJ Rock, Sinboy and Sick Carantino (Disco Sigaretta)
Video mapping de TIPTOE.
Source: www.nextfilmfestival.ro