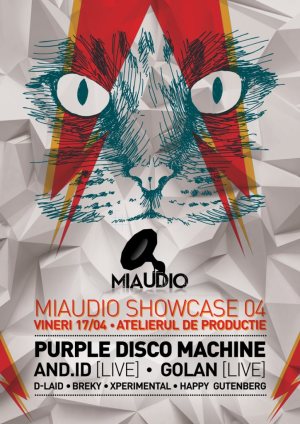 Party

MIAUDIO Showcase 04

Friday, April 17th, 2015 – 22:00
Where
How much
40 LEI
What
Bucharest's most fuzzy label, MIAUDIO, returns on April 17th, with a bunch of fresh baked tracks!
MIAUDIO Showcase 04 @ Atelierul de Productie
Entrance fee: 30 lei< 00:00 >40 lei
+18; be there at 21:30
Heating up the stage, three troubadours are presenting their live performance under the badass moniker of GOLAN.
Purple in the mind and disco in every cell, PurpleDiscoMaschine gives us the flavour from the last decades of dance music.
At last, yet definitely not least, And.ID experiments with jazzy grooves for a lively set.
There you have it: a beautifully cohesive line up, completed with upbeat rhythms from their boys: D-Laid, Breky, Xperimental and Happy Gutenberg.