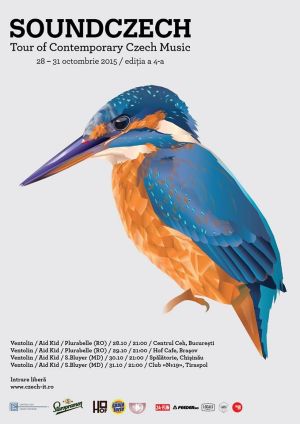 Concert

SOUNDCZECH #4 - Tour of Contemporary Czech Music

Wednesday, October 28th, 2015 – 21:00
Where
What
The fourth edition of the SOUNDCZECH festival brings the Tour of Contemporary Czech Music to Bucharest on 28th of October.
Line-up:
Aid Kid aka Ondra Mikula is a Czech DJ with live concerts. His music combines chill-wave, post-dubstep, experimental and electro.
David Dubek, aka Ventolin, is a Czech DJ well-known for his energetic music, combining acid house, techno electro, live analogue and dance.
Plurabelle is a Romanian duo made by Alex Bălă and Cristian Fierbințeanu. Their music is electronic experimental and alternative.
Free entrance