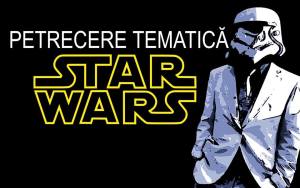 Party

STAR WARS Party

Friday, December 18th, 2015 – 18:00
Where
What
If you are a fan, or simply longing for a costume party while you are in Bucharest, this event is for you.
The launch of Star Wars Episode VII: The Force Awakens is supported worldwide by parties and dedicated events.
Here, in Bucharest, the most interesting coonstumes will receive themed cocktails!
May the Force be with you! :)