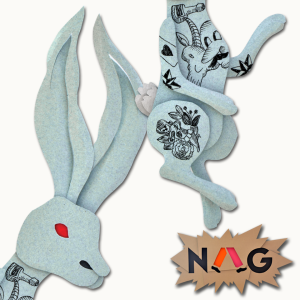 Festival

Bucharest's White Night of the Art Galleries 2016 (NAG#10)

Friday, September 30th, 2016 – 19:00
Where
various venues

What
Itinerant event which is pulling out of their safe and cozy den a large number of galleries, unconventional and alternative art spaces, creative hubs and cultural centres in Bucharest, The White Night of the Art Galleries reaches its 10th edition!
Placed on a single map, for one night only (but keep the map for further reference!), art spaces and artists are showing for a wider public, their latest contemporary art and the newest trends on the local and international art scene.
In addition, in Bucharest, NAG 2016 will bring nine focus exhibitions, produced in partnership with guest curators and artists from the several cities in Romania.
OUR TIP: Check the NAG 2016 map and choose your closest spot and start there! Get the printed map and information about openings and shows and do your own check list!