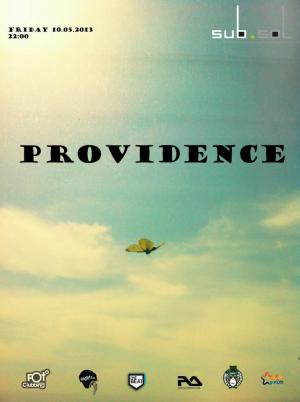 Party

Providence

Friday, May 10th, 2013 – 22:00 – House party
Where
SubSol Bar
5 Dem. I. Dobrescu St., Bucharest
What
free entrance

Providence, on his real name Costin Iordache, was born in Bucharest, but at only 4 years he moves near Frankfurt, in Germany.
His childhood was inevitable influenced by the electronic music, which at that time the main roots of techno were set up. Techno and rave were the main genres in that time, and today you can see the influence and the aggressivity in some passages from his present sets.
In 2001 he discovers the first mixing softwares and so he begins to make his own electronic music collection. After passing through the most genres of this kind of music ( progressive, tribal, electro , minimal ) he figured out that the time spent in Germany has left its mark on him and therefore today the main genres played by him are from deep-house, tech to detroit-techno and some light acid house
The artists who influenced him we can say that Robert Hood, Dr.Motte, Ben Klock, Thomas P.Heckmann, Rhadoo were the main ones.