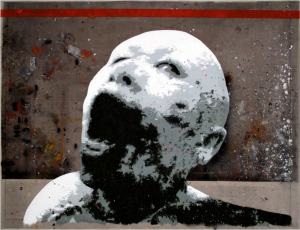 Art Show

Jose Manuel Ciria – Windows art show

Wednesday, November 7th, 2012 – 19:00
Where
MNAC - National Museum of Contemporary Art

What
Curator: Gabriel Serrano
Project Coordinator: Alina Bucur
José Manuel Ciria was born in Manchester (UK) in 1960 but grew up in Spain. Ciria is one of the most active and internationally successful contemporary Spanish painters. His abstract work is featured in the collections of Spain's most important museums, such as the Museo de Arte Reina Sofía and the Instituto Valenciano de Arte Moderno.
More
José Manuel Ciria looks at the act of creating as a never ending search. The artist has developed two different theoretical platforms (Abstracción Deconstructiva Automática/ Abstractizare Deconstructivă Automatică – A.D.A. și Dinámica de Alfa Alineaciones/ Dinamica Alinierilor Alfa – D.A.A.) which allow him to change the parameters and the approach for each of his series.
WINDOWS implies a new bipolar relation of abstract-figurative in his painting. The selected works can be looked at as a installation and they propose a global look through different "windows", the vision of the fact that the whole can be found in part, the integration of the of the fragmentary in the search for the unity, the attempt of reconstructing the broken mirror reflected reality.
The opening will be made in the presence of the artist and of the Ambassador of Spain in Bucharest.