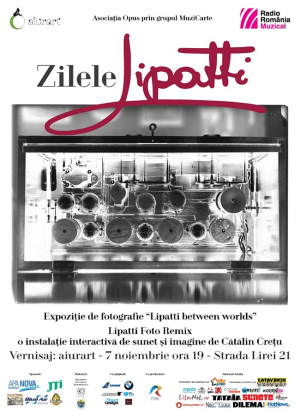 Art Show

Lipatti Between Worlds @ Aiurart

Wednesday, November 7th, 2012 – 19:00 – "Lipatti Between Worlds" (photo exhibition opening event)
Where
What
Part of the "Lipatti Days" Festival, celebrating the famous Romanian musician and composer Dinu Lipatti, the launching event will also bring an interactive audio-video installation (Lipatti Foto Remix), proposed by the composer Cătălin Creţu.
The photographic show brings together some novel images from the Lipatti family's personal archive – 24 black and white photographs recomposing the atmosphere of Lipatti's personal life.
The photos have been processed from the glass negatives with the help of the"Francisc Mraz" Poetic Photography School.