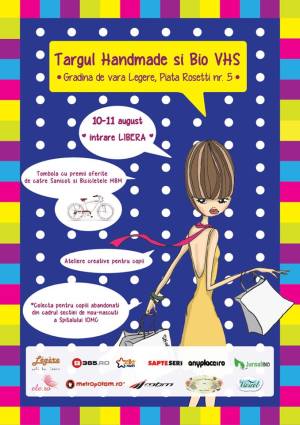 Fair

Handmade and Bio VHS Fair

Saturday, August 10th, 2013 – 11:00
Where
Legere Garden
5 Rosetti Square, Bucharest
What
This weekend you have the chance to shop for authentic Romanian handmade and bio products, the chance to win special prizes and also to help the abandoned children with donations.
Not to mention that your kids are welcomed too, some fun workshops are waiting and lots of lemonade:)
We wish you a sunny shopping afternoon!
Free entrance.