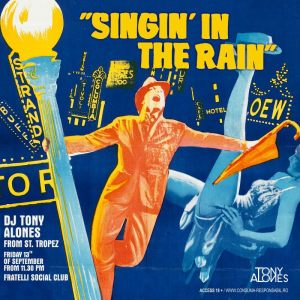 Party

Singing in the rain! @ Fratelli

Friday, September 13th, 2013 – 11:30 – Don't let the bad weather get you down!
Where
Fratelli Social Club
1-3 Glodeni St. Bucharest
What
This Friday, the 13th of September, in Fratelli Social Club! We have plans for a rainy night, as we will be singing until the sun comes up! :)

Holding the musical umbrella over our heads will be our guest from France, DJ Tony Alones!
Tony had two memorable shows last summer in Bucharest and Mamaia, getting crowds excited with his amazing sounds!


He's back for more, as the party starts at 11.30pm, on Friday night! Get your kicks in Fratelli Social Club!

For reservations, please contact: [email protected] / 0731.036.222.
Fratelli reserves the right to select its clients, due to the capacity of the locations and the reservation list.

Best,
Fratelli

Access 18+
Don't drink and drive