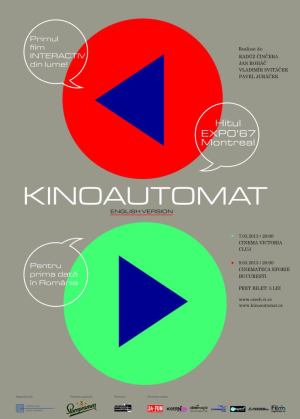 Film

Kinoautomat - first interractive film screening

Saturday, March 9th, 2013 – 20:00
Where
How much
5 LEI
What
Kinoautomat is the first interactive film in the world, conceived 40 years ago by the Czech filmmaker Radúz Činčera for the Word Exhibition from '67, Montreal.
During the film, there are 9 moments when the projection stops and the audience is asked to choose with a remote control between two scenes, then the film continues, according to the audience voting.
English subtitles and moderation.
Event organized by the Czech Centre in Bucharest.