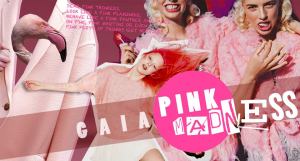 Party

Pink Madness

Thursday, January 9th, 2014 – 23:00
Where
What
So, come on Boys and Girls! Love is red and winter is white, together we mix them and make a pink night! Let's say hello to pink with a sexy wink! And if you're afraid of pink, think about this: Even Picasso had his pink period! So, this Thursday, let's turn Gaia Bucharest into a pink boutique!
Look like a pink flamingo, behave like a Pink Panther and dance on P!nk, Pink Martini or even Pink Floyd if things get heavier! Let's lose ourselves to the madness of pink!
Dress Code: Wear mandatory pink and think your own color!