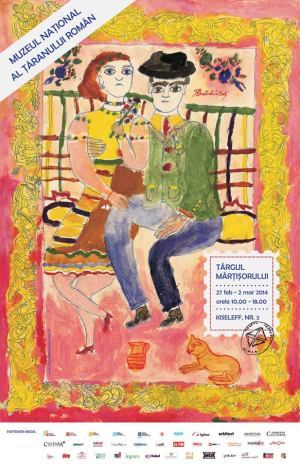 Fair

Spring Fair @ Peasant Museum

Thursday, February 27th, 2014 – 10:00
Where
How much
4 LEI
What
During four days, between February 27th and March 2nd, the story of the March Charm (Martisor) will receive a series of faces: from the coin string to the "alien" March Charm.
With creativity, imagination and humor, the artists, peasant craftsmen and students are waiting for you at the Peasant Museum of Bucharest to discover the story of this Romanian traditional symbol of spring – Martisor, with workshops and an interesting fair.
Your visit to Bucharest could be culturally enriched – learn more about the traditions!
Opening Hours: February 27th – March 2nd, 10am – 6pm
Entrance fee: 4 lei