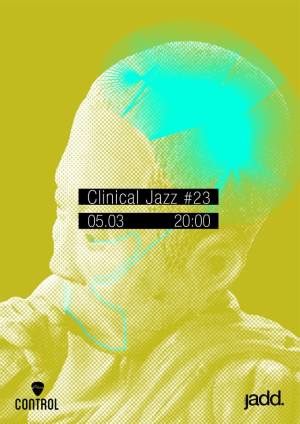 Party

Clinical Jazz

Wednesday, March 5th, 2014 – 20:00
Where
What
"You could be making history and we're already forgetting you."
The JADD crew is back, with the 23rd Clinical Jazz listening session and party in Bucharest @ Control
Listen to free-jazz, electroacoustic improv and some outlandish tunes that would even make the NSA jealous.
Scoromide playing his obscure cassette tapes, Victor Stütz being a badass and Catalin T. will bring his precious vinyl collection for a rare treat.
Free entrance