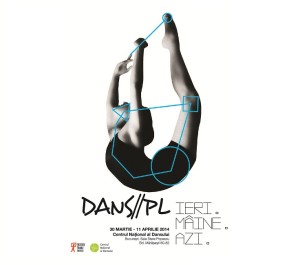 Dance Show

dance / / pl - Yesterday. Today. Tomorrow.

Sunday, March 30th, 2014 – 19:30
Where
How much
25 LEI
What
dance / / pl - Yesterday. Today. Tomorrow. @ CNDB
The Polish Institute in Bucharest has organised a series of performances of contemporary dance, in cooperation with the Romanian National Center of Dance. Under the title "dance / / Pl - Yesterday. Today. Tomorrow." It will present five performances – portraits of the contemporary dance scene in Poland.
For two weeks, from March 30th to April 11th, the Bucharest public will be able to meet some of the most important representatives of Polish contemporary dance, and, at the same time, get to know the legacy of Polish choreography legends Wacław Niżyński and Henryk Tomaszewski.
Apart from the performances, the Polish Institute and the National Center for Dance organised discussions with artists, workshops for young Romanian dancers and round-table meetings. The event is intended to promote the art of contemporary dance from both countries and to consider possible forms of cooperation.
The Programme
30th March, 7.30 p.m. // The Unexisting Duets // Dada von Bzdülöw Theatre
6th April, 11.00 a.m. // DANS/VIDEO/PL // film projection
8th April // RO/PL/DANS // Round table with participation from Polish and Romanian producers and dance promoters.
8th April, 7.30 p.m. // RE//MIX The Tomaszewski project // Mikołaj Mikołajczyk
10th April, 7.30 p.m. // Nijinsky. The Rite of Dreams // Sławek Krawczyński / Tomasz Wygoda / Anna Godowska
11th April, 7.30 p.m. // POLAND // Agata Maszkiewicz // The death of 24 frames per second – the slow-motion choreography / Agata Siniarska
Source: http://culture.pl/en, translated: Katarzyna Maksimiuk
Poster: Anca Adina Cojocaru
Entrance fee: 25 lei