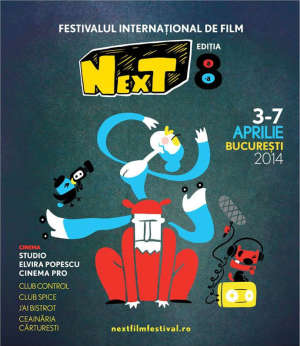 Festival

NexT International Film Festival

Thursday, April 3th, 2014 – 19:30
Where
Multiple venues in Bucharest

What
NexT International Film Festival, 8th edition, April 3-7 2014, Bucharest
NexT International Film Festival celebrates innovative and creative filmmaking from all around the world. Its mission is to discover and support emerging international film talents by promoting their works locally, nationally and internationally.
NexT is where you will be able to find the energy and inspiration you need to do everything you dream of.
NexT International Film Festival is an event organized by Societatea Culturala NexT.